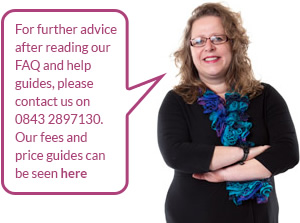 Many couples choose to cohabit rather than marry later on in life. This may be to do with a multitude of things – a failed marriage can give people a bad view of marriage, or a couple are wanting to preserve assets for their children by a previous relationship.
When cohabiting couples separate, the law is very different to that in divorce. The law does not take into consideration a couples needs, the length of relationship and equality but the Courts are governed by much stricter, harsher principles.
The Law governing cohabiting couples' separation is governed by the Trusts of Land & Appointment of Trustees Act 1996 (TOLATA). TOLATA is governed very much by strict property rights. This can often provide unfair or unequal assets separation once a couple separate.
The broad principles governing the Trusts of Land & Appointment of Trustee Act are that generally, if a property is held in a certain way on the title deeds, there is a presumption that that is how the assets should be divided. For example, if a property is in one person's name, the other one must do a lot to show that they have an interest in that property. Equally, if the property is jointly owned, for it to be divided in any other way than equally, the party who seeks that unequal division must do a lot of work to satisfy the Court that that should be done.
Essentially, the Court has to be satisfied that there was an intention that the property was held differently to that contained in the title deeds. This could be an express intention – something written down between the couple, or spoken and agreed. Alternatively, it can be an inferred intention – the Court can decide that people's dealings infer an agreement that a property is held differently to that contained in the title deeds.   The difficulty with law on cohabitation is that people rarely discuss what will happen to assets when or if they split up. No one enters into a relationship expecting it to end particularly when they have made the commitment of living together.
After the Court has found intention, the person seeking the inference must show that they have done something for "money or monies worth". The money part is simple – they took out a loan to put into the property, they used their savings to put into some home improvements etc. However, monies worth is more difficult. This could be that a building project was carried out and the person seeking the unequal contribution did the vast majority of the work.
There have been various recommendations, including the Law Commission, for a change to the law surrounding cohabiting couples. However, changes to the law have not materialised.
TOLATA cases can be very lengthy and very costly. Claims can sometimes take over a year to be finally resolved. There are less TOLATA claims than there are financial provision claims within divorce due to the costly nature and difficult area of Law. The Courts have to deal with complicated arguments and it is a minefield for lawyers as well as for a lay person going through this process.
Frequently Asked Questions
MEDIATION
Mediation can help couples resolve the differences between them in a situation where an unmarried couple separate. A mediator sees each person individually first for a Mediation Information and Assessment Meeting (MIAM). This is voluntary. The mediator will assess whether or not the case is suitable and will ask both whether or not they are willing to attend Mediation. If both are willing and the mediator considers the case as suitable, the next meeting would usually be a joint one. As with divorce, the mediator has two models of mediation. One is where the couple are in a room together, the other is where the mediator shuttles between two rooms to try and assist in reaching an agreement. The decisions made in mediation are a couples own. The mediator is on the side of the agreement and tries to work with the couple to find some satisfactory resolution. The discussions that take place in mediation are privileged which means they cannot be talked about if the mediation does not work and the case ultimately end up in Court. Neither person
can call the mediator as a witness as they are an independent impartial third person who is assisting the couple in trying to narrow the issues and hopefully find a mutual way forward. At the end, the mediator prepares a Memorandum of Understanding which reflects the agreement that has been reached between the couple. This document is not legally binding but a couple can embody it into a Deed of Separation, which is an agreement between the two of them.
COLLABORATIVE LAW
Collaborative Law is used when people feel unable to have discussions with their ex partner without a Solicitor being present. The Solicitors are collaboratively trained and clients sign up to an agreement that if the collaborative process does not work they will both seek separate representation from other Solicitors. The Solicitors generally meet in advance of the joint meeting and discuss what are important issues for their client and whether or not financial disclosure should take place before or during that meeting. The joint meeting is between the two clients and the two Solicitors. The Solicitors can advise their client's throughout the process which is different from mediation – a mediator can give legal information but not legal advice. At the end of that process, a document can be drawn up that can be legally binding. However, it tends to be more costly that mediation.
FAMILY ARBITRATION
Family Arbitration is a relatively new alternative dispute resolution area. The parties pay for an independent person (normally a family Judge, family solicitor or barrister) to make a final decision after hearing evidence from both of them. It is much more informal than in the Court process. The parties in arbitration will have to pay the fees of the arbitrator. They would be divided equally between the couple. However, the process is less lengthy and less expensive than going through Court. The same person deals with the case throughout so they have continuity and the meetings take place in a more informal setting – generally the arbitrator's offices or some other mutually agreed place. In cases where there is a great deal of animosity or difficult issues, arbitration can still be used, as if agreement can not be reached, then the arbitrator will make the decision and the couple will be bound by it.
COURT
As stated, Court is a last resort. It is costly, stressful and lengthy. Different Judges can deal with the case on different occasions and Solicitors fees can very much mount up. The procedure for dealing with TOLATA cases is dealt with under the Civil Procedure Rules and there can be many hearings at Court before the case is listed for a contested hearing where both parties give evidence. The assets have to be large enough for the couple to disagree about. Legal fees can run into many thousands of pounds depending upon the circumstances of the case.
Cohabiting couples who reach an agreement about how to deal with financial issues can prepare a Deed of Separation which reflects the agreement reached. This is evidence as to that agreement. In addition, if a property is to be transferred, that can be dealt with by conveyancing Solicitors. If there are any other issues such as payments of lump sum etc, it is advisable to have a deed of separation prepared by a family lawyer. These agreements need to be witnessed by somebody who is over the age of 18 and there should have been full financial disclosure of both of their positions before couple enter into such an agreement.
PRENUPTIAL AGREEMENT
A prenuptial agreement is an agreement that you enter into before you marry. The Law Commission is recommending that prenuptial agreements in a certain specified format be capable of being enforced by Law. As the Law stands at the moment, if a prenuptial agreement is entered into, and there is a subsequent marriage, it is open to either person to apply to the Court for financial provision other than that contained in a prenuptial agreement. It is one of the other factors that the Court can take into consideration when determining financial provision. In those circumstances, it is possible for a party to the marriage to overturn that agreement. However, recently, there has been a significant shift on the part of the Judiciary particularly in the case of "Mrs Radmacher". She was a very wealthy woman in her own right and had entered into a prenuptial agreement with her husband to be. On separation, her husband to be made a claim for assets other than specified in the Deed of Separation. However, the Courts in England upheld the Deed of Separation. It is against that background of change that the Law Commission are looking at making prenuptial agreements enforceable.
In order to be sure that a prenuptial agreement is more likely to be enforced, there are certain aspects that must be present:-
It must be done in plenty of time before the wedding. A Prenuptial Agreement entered into the day before a wedding for example smacks very much of a circumstance where one party to the marriage is saying that they won't marry unless this agreement is entered into. Therefore, if you want to enter into a Prenuptial Agreement, make sure it is done a long time in advance of the forthcoming wedding.
There must be full financial disclosure – both parties to the prenuptial agreement must know what the other has. This is usually dealt with by way of Schedules in the prenuptial agreement.
Both parties have had access to legal advice. Again, this is very important. Both will have been advised by Solicitors about the pro's and con's of entering into an agreement.
There has been no undue pressure – this is to ensure that nobody is forced to enter into a prenuptial agreement against their will.
Generally, the other aspect is how long before the prenuptial agreement has been made. If there was a change in circumstances – perhaps children coming along or one party coming into some money, or alternatively simply the length of the marriage, this could have the effect of negating the prenuptial agreement.
Frequently Asked Questions
Solicitors will charge a Fixed Fee for preparation of a prenuptial agreement. Please see our price list for details click here.
A prenuptial agreement does not have to be prepared by a Solicitor but if it isn't, then it is less likely to be enforced as the Courts very much look at whether or not both had legal advice. Changes to the law that are being proposed are that both of you must have legal advice for a deed of separation to be enforceable.
This is not possible. The Rules that govern Solicitors representation mean we cannot act for people where there is a conflict of interest. Here, both of you would need separate legal representation to make sure that both of you fully understand the pro's and con's of entering into the document.
TRUST DEEDS
For those of you considering cohabitation this may be into a property that has been owned by the other for a significant period of time. In order to avoid conflict in the future, it is worth having a discussion with your cohabitee to be about how you would like to divide the property once you separate. A Trust Deed can be prepared which expressly shows how the property is held – it can specify percentages or it can specify how much is to come out to each person by way of a sale. Trust deeds can be prepared either by conveyancing or by family lawyers. When you buy a property, you are asked by a conveyancer how you would like the property to be held. Holding a property on the basis of a joint tenancy means that you hold the property very much together. This means if one of you were to die, the property would pass outside of any will over to the other person. Sometimes in relationships in later life, people prefer not to have that arrangement. Holding a property by way of Tenants in Common may be more appropriate. This is where the property is held in specific shares. Both parties to a trust deed can will away their particular share to whoever they choose – it does not have to be the person who is the joint owner of the property. This means that their interest in the property can pass by their will rather than outside it.
Frequently Asked Questions
Again, Solicitors practices vary but there are usually standard fees for preparation of such a document. It may be included in conveyancing fees if you are purchasing a house together. Alternatively, if you are looking at transferring a house into joint names, you may have to pay an additional fee. Please click here for our prices
It is preferable for a Solicitor to prepare a document in accordance with your instructions. Drafting Trust deeds can on occasions be complex and a Solicitor needs very clear instructions. If the Trust deed does not explain adequately what is to happen, then misunderstandings can occur and this can have difficult consequences that you are hoping to avoid.
Request a call back
Send us your contact details and we'll call you!
Unable to display Facebook posts.
Show error
Error: Error validating application. Application has been deleted.
Type: OAuthException
Code: 190
Please refer to our
Error Message Reference
.
Our Social Networks