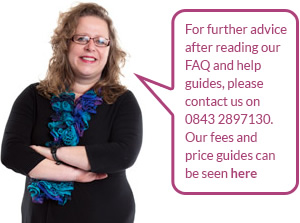 When new relationships are formed later on in life, it may be at a time when you have financial assets of your own. You still want to make sure that your assets are preserved for your children and grandchildren. Forward planning is very important in these circumstances.
You may be looking towards a re-marriage or a cohabitation with another person. There a few ways that you can try and protect your position.
PRENUPTIAL AGREEMENT
A prenuptial agreement is an agreement that you enter into before you marry. The Law Commission is recommending that prenuptial agreements in a certain specified format be capable of being enforced by Law. As the Law stands at the moment, if a prenuptial agreement is entered into, and there is a subsequent marriage, it is open to either person to apply to the Court for financial provision other than that contained in a prenuptial agreement. It is one of the factors that the Court can take into consideration when determining financial provision but the Court doesn't have to follow it. In those circumstances, it is possible for a party to the marriage to overturn that agreement. However, recently, there has been a significant shift on the part of the Judiciary particularly in the case of Radmacher v Radmacher. Mrs Radmacher was a very wealthy woman in her own right and had entered into a prenuptial agreement with her husband to be. On separation, her husband made a claim for assets other than specified in the Deed of Separation. However, the Courts in England upheld the Deed of Separation. It is against that background of change that the Law Commission are looking at making prenuptial agreements enforceable.
Frequently Asked Questions
In order to be sure that a prenuptial agreement is enforceable, there are certain aspects that must be present:-
It must be done in plenty of time before the wedding. A Prenuptial Agreement entered into the day before a wedding for example smacks very much of a circumstance where one party to the marriage is saying that they won't marry unless this agreement is entered into. Therefore, if you want to enter into a Prenuptial Agreement, make sure it is done a long time in advance of the forthcoming wedding.
There must be full financial disclosure – both parties to the prenuptial agreement must know what the other has. This is usually dealt with by way of Schedules in the prenuptial agreement.
Both parties have had access to legal advice. Again, this is very important. Both will have been advised by Solicitors about the pro's and con's of entering into an agreement.
There has been no undue pressure – this is to ensure that nobody is forced to enter into a prenuptial agreement against their will.
In addition, the Court has to consider if there has been a change in circumstances since the pre-nuptial agreement was entered into – perhaps children coming along or one party coming into some money, or alternatively simply the length of the marriage, this could have the effect of negating the prenuptial agreement.
Solicitors will charge a Fixed Fee for preparation of a prenuptial agreement. Please see our price list for details.
A prenuptial agreement does not have to be prepared by a Solicitor but if it isn't, then it is less likely to be enforced as the Courts very much look at whether or not both had legal advice. Changes to the law that are being proposed are that both of you must have legal advice for a deed of separation to be enforceable.
This is not possible. The Rules that govern Solicitors representation mean we cannot act for people where there is a conflict of interest. Here, both of you would need separate legal representation to make sure that both of you fully understand the pro's and con's of entering into the document.
TRUST DEEDS
For those of you considering cohabitation this may be into a property that has been owned by the other for a significant period of time. In order to avoid conflict in the future, it is worth having a discussion with your cohabitee to be about how you would like to divide the property once you separate. A Trust Deed can be prepared which expressly shows how the property is held – it can specify percentages or it can specify how much is to come out to each person by way of a sale. Trust deeds can be prepared either by conveyancing or by family lawyers. When you buy a property, you are asked by a conveyancer how you would like the property to be held. Holding a property on the basis of a joint tenancy means that you hold the property very much together. This means if one of you were to die, the property would pass outside of any will over to the other person. Sometimes in relationships in later life, people prefer not to have that arrangement. Holding a property by way of Tenants in Common may be more appropriate. This is where the property is held in specific shares. Both parties to a trust deed can will away their particular share to whoever they choose – it does not have to be the person who is the joint owner of the property. This means that their interest in the property can pass by their will rather than outside it.
Frequently Asked Questions
Again, Solicitors practices vary but there are usually standard fees for preparation of such a document. It may be included in conveyancing fees if you are purchasing a house together. Alternatively, if you are looking at transferring a house into joint names, you may have to pay an additional fee. Please click here for our prices
It is preferable for a Solicitor to prepare a document in accordance with your instructions. Drafting Trust deeds can on occasions be complex and a Solicitor needs very clear instructions. If the Trust deed does not explain adequately what is to happen, then misunderstandings can occur and this can have difficult consequences that you are hoping to avoid.
Request a call back
Send us your contact details and we'll call you!
Unable to display Facebook posts.
Show error
Error: Error validating application. Application has been deleted.
Type: OAuthException
Code: 190
Please refer to our
Error Message Reference
.
Our Social Networks