Battling grandad makes Kirklees pay
---
In July 2012, Mr Jones was given an ultimatum by Social Services: "If you can't care for your grandson, he will be placed outside of the family in foster care". Mr Jones's life was turned upside down. He didn't have a choice. How could he see his grandson be taken away from his family. Mr Jones told the Social Worker that he would care for Ben.
Mr Jones was the only family option available. There were no other relatives who would agree to take care of Ben or who would be deemed suitable.
Mr Jones asked the Social Worker whether they would be able to support him financially. His sole income was benefits. He knew that he would struggle with another mouth to feed. His grandson arrived at his house with only the clothes he stood up in.
"The Social Worker basically told me that because I was Ben's grandfather, there would be no support for me. I was made to feel guilty for asking for help when they were the ones who asked me to care for Ben! It was only until I read an article written by Helen Moody of Ridley & Hall Solicitors that I contacted her for advice in 2016."
Mrs Moody commented: "This is yet another case where Local Authority's ask a family member to care for a child and then do not support them. Allowances are available for kinship carers where they have had children placed with them by Social Services. I wrote to the Local Authority and asked them to assess Mr Jones for an allowance straight away".
Eventually Kirklees agreed that they should have assessed Mr Jones for his eligibility for an allowance. They set in hand assessing his current income to see whether he would qualify for financial help.
"I asked the Council to consider making a payment of back dated allowance to Mr Jones on the basis that he should have been assessed when he first requested support in 2012. Mr Jones had struggled for 4 years to care for Ben. He had not envisaged bringing up his grandson. He thought that his parenting days were over. He told me that the last 4 years had been challenging and it would only get more challenging financially as Ben got older".
The Local Authority finally agreed that Mr Jones should be paid a back dated payment. They worked out that he should have been receiving £162.73 per week and that he would receive just under £30,000 in back dated allowances.
Mr Jones was gobsmacked. He commented: "I can't believe that Kirklees had let me struggle for all those years without support, especially when I had made it clear that I required some! If I had received the weekly allowance since my grandson came to live with me, I could have given him a much better lifestyle. I hope that my story will urge other relatives in similar positions to come forward and seek legal advice. Helen Moody knew exactly what she was talking about and handled my case brilliantly. I couldn't be more thrilled with the outcome".
Mrs Moody remarked: "Mr Jones is not the only grandparent out there being told that he is not entitled to support because he is a family member. If you consider that you have a similar case, please contact the Public Law department for expert legal advice".
If you require legal advice or help in community care, please contact Helen Moody on 01484 538421.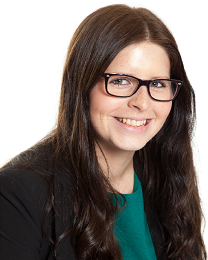 ---
Get in touch with us today.