Latest 'Bedroom Tax' challenge against the Government for Grandparent carers
---
The controversial Government policy faces a new challenge as Child Poverty Action Group has recently issued Judicial Review proceedings.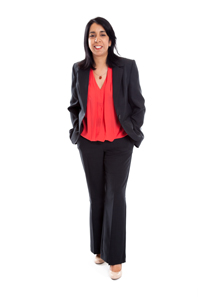 Mr and Mrs Rutherford look after their Grandson Warren who has a rare genetic disorder. They rent a bungalow from a Housing Association in Pembrokeshire, Wales, which has been specially adapted for Warren's needs. However, when the Government changed the rules in April 2013, the Grandparents were told their Housing Benefit would be cut by 14%, as they had a third bedroom in their home and they would have to pay the shortfall themselves.
They argued that the room was needed for carers who stayed the night regularly to look after Warren and to store equipment relating to his disability. Mr Rutherford contacted the Grandparents Legal Centre (link) and was put in touch with our Welfare Benefits Adviser, Sangeeta Enright.  Sangeeta listened to their story and assisted them to appeal their benefits decision urgently and to claim a discretionary housing payment. The story was widely reported as The Papworth Trust became involved and soon Channel 4 news, as well as the Welsh press, began to report how unfairly the new 'bedroom tax'
policy was operating. The shortage of appropriate housing for tenants to move to was also being reported.
The controversial policy is facing many other challenges with some appeals succeeding at Tribunals in Fife and Westminster. The case of ten other tenants went to Judicial Review, on different grounds to the Rutherford's, case and lost as the Judge decided that the discrimination was not unlawful. That case has just been allowed to be appealed further to the Court of Appeal. Carers and Disability organisations and many campaigners are beginning to see some hope at last for the tenants in rent arrears facing the real threat of eviction.
Read more about the Rutherford's case here
Sangeeta Enright
Email : Sangeeta.Enright@ridleyandhall.co.uk
Tel     : 01484 538421
ddi     : 01484 558879
---
Get in touch with us today.