Steep Rise In Elderly Abuse And Neglect Allegations
---
In the last year there has been a 28.4% increase in alerts made to councils about abuse of older people.  Data just released from the Health and Social Care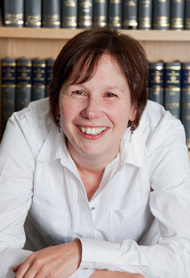 Sarah Young, Partner at Ridley & Hall SolicitorsInformation Centre reveals that in 2012–2013 local authorities received 173,000 alerts relating to the abuse of adults, 60% of which related to people aged 65 and over.  Over a quarter of these referrals related to suspicions of physical abuse and over a third to cases of neglect.  18% of cases were of financial abuse –  a form of abuse that is often overlooked.
Caroline Abrahams, Charity Director at Age UK says: "Any abuse of older people is unacceptable and we need a zero tolerance approach to any abuse whether through neglect, financial manipulation or physical or mental cruelty.  Our biggest fear is that there are still many cases that are not reported and we would encourage anyone who suspects that an older person is being abused to contact their social services department or the police straight away".
Age UK is campaigning for changes to the proposed Care Bill to provide better protection for vulnerable adults.  Ms Abrahams goes on to say "We want to  see stronger powers to investigate suspected abuse where a third person is denying access to the person, a new offence of neglect of a vulnerable person who has mental capacity, and an offence of corporate neglect so that directors of care providers can be held to account for neglect".
Age UK describes the high level of cases in which no further action is taken is "worrying"; in over a third of the completed referrals relating to people aged 65 and above no further action was taken against the alleged perpetrator.
Sarah Young, Partner at Ridley & Hall Solicitors in Huddersfield comments:
"Since the scandal over the treatment of residents at the Winterbourne View Hospital in Bristol came to light, there has been a surge in official "safeguarding alerts" recorded by social services departments – so it's not clear from the statistics whether more incidents of abuse are happening or whether more previously unreported incidents are now being reported.  Either way the figures are disturbing and we all need to take responsibility for protecting the elderly from abuse".
She adds:
"It's a good idea for everyone to complete a Lasting Power of Attorney; this lets you name an attorney who you trust, who can act for you when you need them to. They then have a legal responsibility to act in your best interests. If it's just a friend, family member or a neighbour 'helping out', the line can become blurred. So giving them the 'odd tenner' as a thank you may become a situation where the tenner is expected…and taken even when not offered. This is how financial abuse can start."
She goes on to say:
"I am increasingly coming across cases where vulnerable adults, often elderly, have been financially abused and I am asked to try to recover the money; these are difficult cases to investigate because often the person who is being abused is isolated from others by the perpetrator – but there are criminal and civil sanctions that can be pursued.  The charity action on Elder Abuse (www.elderabuse.org.uk) is a useful resource for anyone who may be concerned".
Sarah Young is a Partner with Ridley and Hall solicitors. She specialises in contentious probate and personal injury. Sarah has an LLM in Personal Injury Law and has a record of bringing the most complex cases to a successful conclusion.
For further information please contact Sarah Young of Ridley and Hall, Queens House, 35 Market Street, Huddersfield HD1 2HL on 01484 538421 or mobile 07860 165850.
---
Get in touch with us today.