Nigel Priestley writes on the benefits of kinship care for The Guardian
---
via The real adoption myth is that it's the only stable way to care for children | Comment is free | theguardian.com
The real adoption myth is that it's the only stable way to care for children
We shouldn't lament the 'fall' in adoption rates. More children are being placed with friends and family carers, which must be a good thing.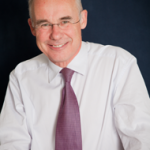 On Saturday I shall be attending the AGM of Adoption UK in Birmingham. I am going both as an adoptive parent and as a solicitor providing specialist support for prospective adopters and to families that have already adopted a child. From a personal and a professional perspective, I am committed to adoption.
The government's enthusiasm for adoption saw the former education secretary Michael Gove pushing through policies aimed at streamlining the system by which children can be placed with new parents. No task was more urgent for the government, David Cameron said in 2012.
After early success in which adoptions rose to record levels, however, this week brought unwelcome news for the Adoption Leadership Board, the body charged with improving performance of the adoption system in England: sharp falls both in the number of children put up for adoption by councils, and in the number of placement orders granted by courts – 47% and 54% respectively in the three months to June this year, compared with the quarter ending September 2013.
These figures prompted the ALB's chairman, Sir Martin Narey, to accuse local authorities and social workers of having misinterpreted court judgments, and to issue them with an emergency "myth-buster guide" intended to make speedy adoption a more common outcome.
But are local authorities really getting it so wrong, and are the figures such bad news? The key judgments that prompted the "myth-buster" are referred to as Re B-S and the earlier Re B. In his judgment in Re B-S, the president of the family division, Sir James Munby, left little doubt as to the approach he expected in relation to adoption. He said that care orders with a plan for adoption, placement orders and adoption orders are "a very extreme thing, a last resort" where "no other course is possible in the child's interests". They are "the most extreme option", a "last resort where all else fails" to be made "only in exceptional circumstances and where motivated by overriding requirements pertaining to the child's welfare, in short, where nothing else will do".
The language used in these cases is very clear. His judgment contained a clear reminder that "family ties may only be severed in very exceptional circumstances". In a subsequent decision the president confirmed that Re B-S "will for the future inform practice in all care cases".
Faced with such guidance, judges are now expecting social workers to give them enough information to make a holistic decision about what order is in the best interests of the child.
In Re B-S, the president's judgment contained a reminder that all options must be considered before coming to a decision. In the president's view, this included placement with a relative or someone else under a child arrangements order or special guardianship order.
Last week, I was in Kampala, Uganda. I met a boy called Charles and his aunt Carolyn. Charles is the son of a failed asylum seeker and had been made the subject of a care order. Back in England, the local authority plan had been adoption. After considerable investigation and assessment, Charles was placed with his aunt in Uganda. He has been there some time now and is clearly thriving. Placing him with his aunt has transformed his life.
A key impact of Re B-S is that family and friends carers are no longer dismissed after a flawed viability assessment by the local authority. Some kinship carers, also known as family and friends carers, have been dismissed on the basis of an hour's telephone conversation.
The recent adoption figures do not include the number of children placed with family and friends carers as an alternative to adoption. Local authorities, previously under pressure from the government to place children for adoption, are now looking much more realistically at the role of kinship carers. In my experience they have the support of the courts in testing out whether there is a realistic option of a placement within the family.
Adoption has a vital role to play. It has changed my family's life. It is critical, however, to bust the myth that it is the only way in which children can find secure and stable carers. Some of the children who may previously have been made the subject of adoption or placement orders are now thriving in the care of family and friends. Their lives have been transformed by kinship care.
via The real adoption myth is that it's the only stable way to care for children | Comment is free | theguardian.com.
---
Get in touch with us today.